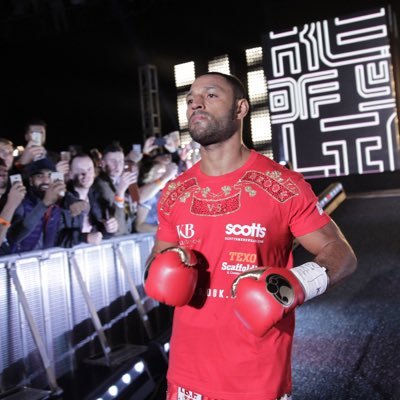 By Scoop Malinowski
Al Haymon has decided to send Errol Spence over to England to try to wrest Kell Brook's IBF Welterweight title to bring back to America and under the control of Haymon.
This is a considerable risk by Haymon, who was reluctant to send his other welterweight titleholders Keith Thurman and Danny Garcia to try to take Brook's title. This indicates the high confidence Haymon has in the 21-0, 27 year old Spence who many ring observers believe to be one of the top prospects in the sport today.
So, obviously there is a lot at stake on Saturday night. Brook is 31 years old with a 36-1 record (25 KOs) and is coming off arguably the most impressive performance of his career – the respectable stoppage loss to seemingly unbeatable middleweight kingpin Gennady Golovkin late last year.
Haymon feels Spence is ready to take care of business with Brook but the secretive American power broker has miscalculated the abilities of his top tier fighters in the past. The two most notable are when Haymon opted to pick Tomas Adamek as the opponent for Cris Arreola, who at the time was Haymon's number one heavyweight hope. Arreola was coming off the impressive loss to WBC champion Vitali Klitschko, who said after the fight that he believed Arreola would be a future heavyweight champion.
So the overconfident Haymon misjudged smaller sized Adamek who was able to outwork and outsmart Arreola to an important decision victory which sent Arreola far down the heavyweight division totem pole. Arreola's career has crashed since that loss to Adamek.
The other poor decision by the usually notoriously cautious Haymon was to agree to HBO's insistence of forcing the Sergio Martinez vs Paul Williams rematch. Haymon at first refused HBO but eventually caved in and made the fight. Which of course ended in disaster for Haymon and Williams as Martinez won by a spectacular first round knockout with one punch in Atlantic City.
Those two Haymon mistakes were several years ago and his business decisions since then have been extremely careful (and heavily criticized), protecting Adonis Stevenson, Danny Garcia and Deontay Wilder much to the dismay of boxing fans and media around the world.
So now Haymon has decided to take another big risk with Spence vs Brook. Spence has shown he'a a pretty good fighter against his limited opposition but we really don't know if he's good enough to handle a proven veteran champion like Kell Brook who has willingly taken on the best of the best and never backed down from any challenge.
In a fight like this it's very hard to figure out which style is superior or which fighter holds the confidence edge and which fighter appears to be showing slight fissures mentally as the colossal clash of elite 147 pound warriors nears.
27,ooo are expected to be in the historic Bramall Lane Stadium in Sheffield, England on Saturday night.  At the final press conference today both fighters appeared naturally confident in their body language and words.
Errol Spence:  "He has power and size and so do I. He said he's not gonna take a backward step and I won't either. Of course there's gonna be drama. I can't wait to prove on Saturday nigh that I'm the best welterweight on the planet. I will be world champion on Saturday night, no doubt. I wouldn't have come here if I had any doubts."
Kell Brook:  "There's question marks over there. We're gonna get the answers on Saturday night. He's never been in the ring with a man like me. He will give me many problems. He's a very good fighter. It's just gonna be another day in the office for me. I think our styles are gonna gel. There's gonna be a lot of drama, it's gonna be a thriller. Gonna be fireworks from round one. Neither one of us is gonna take a step back."
At the face off  both stared deeply and intensely into each other's eyes. I thought it was Spence who was the first to waver when after over a minute of locked eyes, the American began to lean back though neither broke eye contact. It was almost as if Spence felt the heat and suddenly could no longer tolerate it. He had seen something in Spence's eyes that he did not like. After Spence inexplicably leaned back (hoping Brook would release his gaze?), Brook maintained the eye contact and then it was Spence who looked down, straight down. Brook then leaned in and said something into Spence's ear which Spence adjusted his body to listen to and then he gave what appeared to be a sarcastic head nod.
This ever so slight confrontation detail may mean nothing. But then again, it could be everything. It could be the telltale sign.
Like the time Kelly Pavlik and Jermain Taylor had their pre-fight press conference staredown and right after it was over I hustled over to Pavlik to eagerly ask what he had seen in Taylor's eyes? And I will never forget the answer Pavlik told me. "He has no confidence. I saw no confidence in his eyes." Of course, Pavlik went on to win Taylor's titles four days later in a thrilling back and forth middleweight superfight.
Before today I was confused about who would win. But the decision has been made: No guarantees but I see a Brook stoppage or safe points win over Spence.
The state's newly redesigned assessments will be administered to nearly every student in
pay for essay cheap
reading, writing, and math in , and 10